Skip to content
Canadian
Customs
Brokerage
In Canada, Livingston is the customs brokerage leader. Our deep knowledge of every possible outcome is to your advantage at the border.
Canadian Customs Brokerage Services
We've got you covered.
More than 800 Canadian employees at your service.
Your business reputation is at stake every time you import or export. That's why our experience matters. Livingston is Canada's top customs broker and a North American leader. We simplify trade for you by skillfully navigating the vast nexus of government agencies, regulations, protocols, and updates that often overwhelm business owners. You are capably covered, from start to delivery.
Have our weight behind you.
When you work with the largest entry filer in Canada, the authorities pay attention. Experience is appreciated. Relationships are well established. Our extensive coast-to-coast network of offices means attentive service and faster clearance.
Have the answers.
When a shipment is questioned, you want a ready answer. Your Livingston client service team knows you, your business, and the answers to any question Canada Customs might have. There's no time lost. Far fewer delays. No question unanswered.
Have access to everything.
Customs is our core business. So every part of our company is built around customs and compliance services. For you, that means access to the most complete suite of solutions available in Canada. And a seamless flow that only experts can offer.
Stay informed.
Track your goods on the go.
Whether you've got a dedicated dispatcher tied to a phone and computer all day, or you're an on-the-go owner/operator of a small business, Livingston's Shipment Tracker allows you to check the U.S. and Canadian border clearance status of your shipment in real time and receive status notifications for any shipment in-progress.
Go to Shipment Tracker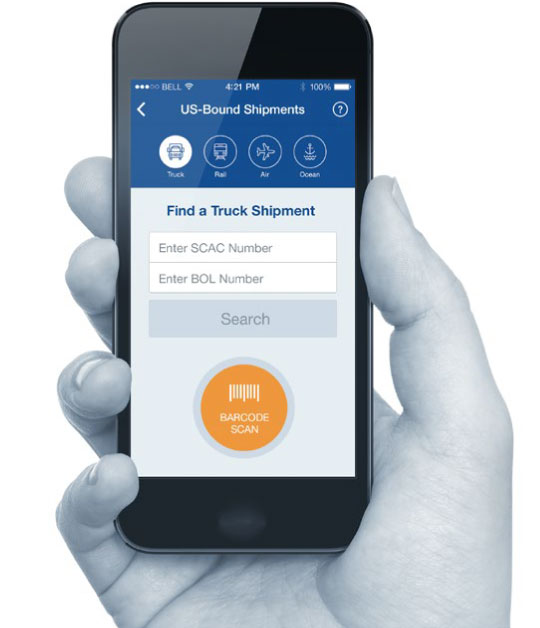 How can we
help you?
Getting a quote is easy. Simply tell us what you want, and a Livingston representative will be in contact to advise you on the most efficient way to accomplish your requirements.
We are available 24 hours,
7 days a week.
CALL 1-800-837-1063