This article was originally published in the National Post on June 26, 2018.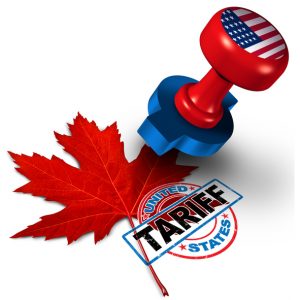 By Stéphan Galarneau, Head of Small Business at Livingston International
There's a certain level of national pride that comes with the anticipation of Canada Day. It's the one day a year when Canadians show unabashed pride in their country and its heritage. It's a kind of nationalism that ordinarily modest and polite Canadians reserve for events such as backpacking through Europe or cheering on their Olympic athletes.
But it seems this Canada Day will have a particularly palpable level of nationalism. July 1st is the day Canada's countermeasures to U.S. steel and aluminum tariffs takes effect. And judging by some of the sentiments expressed on social media and the comment boards of mainstream media, the buds of a "Buy Canadian" movement are well in place.
Canada's response to the U.S. tariffs is an understandable and expected diplomatic act, not to mention measured in its scope. Few nations would have responded otherwise. But there is a downside to any trade conflict and that downside will have a profound impact on small business in Canada for which the U.S. market is a critical supply source.
For many small businesses, the tariffs imposed by Ottawa will result in one of three outcomes: they will be forced to absorb the cost and further diminish already thin profit margins; they will be forced to reduce investment in their business development; or they will be forced to pass the cost along to the consumer, making them even less competitive against big business.