This article was originally published in the Journal of Commerce on Sept. 26, 2018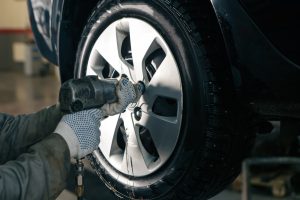 By Mike Wilder, Vice President, Managed Services, Livingston International
Most observers of the current NAFTA negotiations will recall that one of the U.S. President Donald Trump's primary objectives in renegotiating the trade deal was to create a manufacturing renaissance in the United States.
President Trump believes NAFTA (and free trade agreements in general) have been the culprit behind joblessness in manufacturing and particularly auto manufacturing over the past two generations.
The recent deal struck in principle between the U.S. and Mexico (and now being negotiated to include Canada) was intended to correct that trend and return jobs to the United States.
For example, the qualification rules for automobiles will change significantly.  For passenger vehicles and light trucks, the new agreement will require automakers to meet the following key requirements:
The total North American content of the vehicle must equal 75% (up from 62.5%).
70% of all steel, aluminum, and glass used in the production of the automobile must originate in North America.
Part content will be divided up into core, principal, and complimentary parts with content requirements of 75%, 65%, and 60% respectively.
40% of an automobile and 45% of a light truck must be produced using an average labor wage of $16/hour.
While Canada would still need to agree to these terms, most indicators seem to suggest Canadian negotiators are comfortable with the criteria set out in the U.S.-Mexico talks.
The question is whether these terms are likely to create the job renaissance for which the Trump administration has been pining. That's a tough question to answer due to a number of factors.