NAFTA's Investor-State Dispute Settlement Has Been a Bone of Contention for Years
This article on NAFTA's ISDS was originally published in Global Trade Magazine on May 26, 2017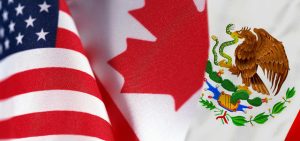 By Cora Di Pietro, Vice President of Global Trade Consulting, Livingston International
On May 18, United States Trade Representative Robert Lighthizer gave Congress the official 90-day notice of the government's intent to renegotiate the terms of the North American Free Trade Agreement (NAFTA). The notification was the formalization of what the new US administration had been promising since last year's election campaign. The question on the minds of many is what specific aspects of the agreement are likely to be discussed.
The US has already signaled its own areas of interest for Canada – softwood lumber, dairy and poultry, among others. For Mexico, there's likely to be a strong focus on procurement provisions and rules-of-origin requirements with an aim of limiting the volume of manufactured goods entering the US via its southern border.
Though it was not specifically called out in Lighthizer's notice to Congress, one of the most overlooked aspects of NAFTA is one that struck at the heart of the opposition to the Trans-Pacific Partnership and the recently ratified Comprehensive and Economic Trade Agreement (CETA) signed by Canada and the EU, and has been a bone of contention for some years, namely the Investor-State Dispute Settlement.
Opponents of ISDS claim the settlement process lacks transparency and effectively allows private corporations to sue governments for enacting laws and regulations that adversely affect the corporation's profitability, even if those laws and regulations serve a greater social good. Proponents, however, argue an investor-dispute mechanism must be in place to protect the interests of corporations from harmful government interference in the market, which can oftentimes favor national investors over foreign ones.