This article was originally published in the Journal of Commerce on Oct. 28, 2017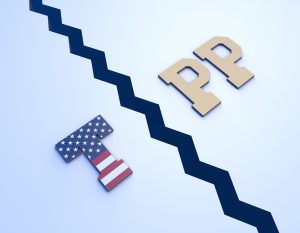 By Susan Pomerantz, senior director of consulting, Livingston International
One could be forgiven for having forgotten all about the Trans-Pacific Partnership (TPP). After all, the multilateral free trade deal involving 12 countries across four continents was all but relegated to the dustbin after U.S. President Donald Trump signed an executive order on his third day in office to withdraw the U.S. from participation in the agreement.
There has been scant mention of the TPP in the U.S. press since then. In July, keen observers were quick to point out that many of the key objectives for the renegotiation of NAFTA that were released by the office of the United States Trade Representative, were reminiscent of the TPP, particularly with respect to labor, environment and dispute resolution. But apart from this, the TPP has become somewhat of a distant memory in the U.S., especially with all the recent (and warranted) focus on the NAFTA negotiations and the fate of KORUS, the U.S.-South Korea trade deal.
Not so in Canada, Mexico, Japan, Australia and several other nations, where policymakers have been working feverishly to revive the temporarily defunct trade deal as a rebranded "TPP11" to reflect the revised count of member countries.
Indeed, there is great optimism amongst those involved that the TPP can be resurrected despite past suggestions the deal would be of limited value without U.S. participation. The remaining 11 TPP members have discovered a newfound desire to keep the deal alive in the spirit of faith in free trade.
There is optimism that TPP11 can materialize into a functional agreement based on work already completed.  The original negotiations concluded in November 2015 and ratification seemed like a formality.  It is possible that TPP11 could be "agreed in principle" as early as the upcoming meeting of the Asia-Pacific Economic Cooperation countries in November. However, it is likely that some further negotiations will be required to remove certain U.S.-inserted provisions.