This article was originally published in the Journal of Commerce on Dec. 23, 2018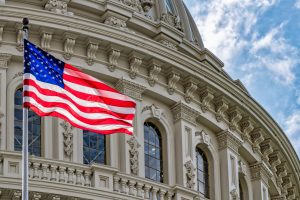 By Candace Sider, Vice President, Government & Regulatory Affairs, North America
There was a collective sigh of relief on Oct. 31, 2018 when the parties renegotiating the North American Free Trade Agreement (NAFTA) announced that a handshake deal had been reached on the terms of a new NAFTA. After more than a year of handwringing, nail biting, lobbying, and sometimes less-than-diplomatic grandstanding, the parties had at long last found common ground.
The new NAFTA, or the United States-Mexico-Canada Agreement (USMCA) as Washington has coined it, may not necessarily be embraced equally by all stakeholders, but at the very least it reaffirmed the continuity of free trade in North America. Continental supply chains could continue to function effectively. Investors could rest assured their planned return on investment (ROI) would be realized, save for organic economic shifts. Entire industries and their laborers could find solace in the greater certainty the new deal offered.
A shifting balance of power
With the recent US Congressional elections came a shift in Washington's balance of power. As Democrats take the majority of the US House of Representatives on Jan. 3, 2019, the fate of the new free trade deal is not certain. Many express concerns Democrats will quash the USMCA as political punishment against President Donald Trump. Others opine the Democrats will argue the deal is too light on enforcement of new labor provisions.
Indeed, current Minority Leader Nancy Pelosi, D-Calif., who is all but assured to resume her previous role of House Speaker, has already indicated that Democrats could not support the USMCA unless provisions around labor and environment had stronger enforcement mechanisms. To help nudge Democrats closer toward USMCA ratification, the president mentioned in passing during the G20 summit in Buenos Aries that he will withdraw from NAFTA. The goal, of course, is to present Congress with an ultimatum — either ratify the USMCA or have no agreement at all. In doing so, the president is betting Americans will blame any loss of free trade on Democrats.
Whether the president has earnest intent to do away with a trilateral agreement he has often referred to as the "worst trade deal ever," or whether it's just political posturing is anyone's guess. But the comment itself and the outcome of such a move restores the uncertainty that characterized the NAFTA renegotiation period.