This article was originally published in Global Trade Magazine on March 26, 2018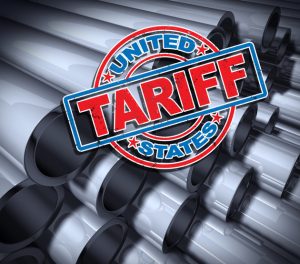 By Candace Sider, Vice President, Government and Regulatory Affairs, North America, at trade services firm Livingston International.
It's fair to say there was a collective sigh of relief emanating from Ottawa and Mexico City on March 8 when US President Donald Trump announced that Canada and Mexico would be exempt from steel and aluminum tariffs of 25 percent and 10 percent respectively.
The circumstances around the exemption are slightly vague. According to media reports, Canadian Prime Minister Justin Trudeau hosted a telephone call with President Trump during which he impressed upon the president that placing tariffs on Canadian steel exports would be detrimental to US interests given America's reliance on northern steel. Furthermore, the Prime Minister emphasized that Canada was a stalwart ally of the United States and Washington needn't worry about the national security implications of Canadian steel exports.
The latter point was in direct response to the purported rationale for the tariffs – to protect the US from over-reliance on foreign steel lest it be left (potentially by military adversaries) without sufficient material to develop military resources. Of course, the national-security argument was more a loophole to avoid the appearance of outright ignoring WTO rules on tariffs.
But if there was any relief north and south of America's borders due to the announced tariff exemptions, it was likely short lived. As quickly as Washington tossed Ottawa and Mexico City a lifeline, it seemingly withdrew it by making the exemptions contingent on a favorable outcome to the ongoing NAFTA negotiations.
Said President Trump at the tariff announcement: "If we don't make the deal on NAFTA, and if we terminate NAFTA because they're unable to make a deal that's fair for our workers and fair for our farmers …"
It's quite possible the president didn't finish his sentence because it is often his style not to do so, but it's more likely he realized he was about to put forward an inherent contradiction. After all, if the tariffs are in place to ensure America's national security and if Canada and Mexico are considered allies in America's protection of its borders, then the outcome of negotiations over a free trade deal shouldn't have any connection to the tariffs.