This article featuring commentary from Mike Meierkort, Livingston International's president of International Freight & Transportation Solutions was originally published in Smart CEO on Oct. 27, 2017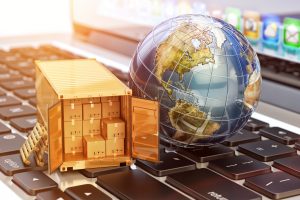 By Robert Lerose
With the holiday season quickly approaching, many businesses are in the midst of their busiest time of the year. While brick-and-mortar stores still account for a large part of consumer activity, the steady rise in ecommerce shopping is undeniable. According to Forrester, the research and advisory firm, online purchases are projected to make up 12.7 percent of all U.S. retail sales in 2017. To meet this demand in a timely way, businesses need to have adequate fulfillment and shipping strategies in place now.
"We've been talking to our clients for weeks about the holidays and the key word is plan, plan, plan," says Maria Haggerty, CEO of Dotcom Distribution, an Edison, New Jersey-based ecommerce logistics and fulfillment company. "We ask them: do you have a plan for what you're going to sell and what your marketing is going to be for that? What's your forecast? How much of that forecast can you break down as granularly as possible? Do you have your inventory to back it up?"
Companies should look at how they sell things, where their strongest sales are, and plan accordingly. For example, one of Haggerty's clients sells lingerie sets. They've set up their warehouse so that the most popular items in a set are put close together to maximize efficiency when it comes to packing and fulfillment.
In choosing a shipping carrier, businesses need to consider a few things: Where is the shipment going? When does it need to arrive? What is the weight and the dimensions of the package? Equally important is to know a carrier's cut-off date—the last day to ship a package in order to have it arrive by a designated time, such as before Christmas—which can differ by carrier.