This article was originally published in Global Trade Magazine on March 21, 2019,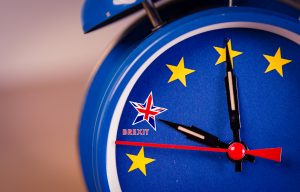 By Mike Wilder, Vice President, Managed Services and David Merritt, Director, Global Trade Consulting
The past weeks have seen a flurry of parliamentary activity in London, none of which has yielded any more clarity regarding the status of the UK's membership in or relationship with the European Union. At time of writing, British lawmakers have twice voted down a proposed Brexit deal that EU officials have said is non-negotiable, and subsequently voted against leaving the EU without a deal.
Even in the likely event the EU agrees to delay the Brexit deadline, the future of Brexit remains very much in question, as Britain's divided Parliament won't be any more likely in the coming months to reach consensus than European officials are likely to re-open negotiations.
The innocent bystanders, of course, are the countless businesses on both sides of the English Channel, which have hitherto relied on seamless trade between the two entities, and which are increasingly reconsidering their relationships with suppliers and vendors across what has the potential to become a hard border.
Unprepared for Brexit
While the impending Brexit deadline has generated expected urgency in Britain's parliament, the inevitability of Brexit has been known for nearly three years. Yet, as it stands today, many businesses are unprepared for the very real possibility of a hard Brexit. In fact, a recent report in the Wall Street Journal, citing a study by the Chartered Institute of Procurement & Supply (CIPS), notes only 40 percent of British businesses would be prepared to comply with a new customs compliance regime.
That's a daunting number and serves as a call to action for those who have yet to prepare for Brexit's rapid approach. Should a hard Brexit occur, it will serve as much more than a milestone; it will turn Britain's customs regime on its head, sowing confusion and uncertainty that will inevitably result in disruption to supply chains, administrative headaches and unexpected costs. Industries heavily integrated with European supply chains, such as aerospace, pharma, food manufacturing and autos will face acute disruption.