This article originally appeared in Supply Chain World Magazine on Sept. 18, 2018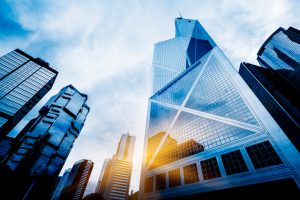 By Jim Harris, Senior Editor at Knighthouse Media
Companies involved in international trade have come to expect the unexpected in recent months. The renegotiation of the North American Free Trade Agreement (NAFTA), tariffs imposed by the United States on imported goods and retaliatory tariffs on exported U.S. goods, the trucking shortage and the realignment of sea carriers are all keeping importers and exporters on their toes.
"Fluidity is the new normal. Ongoing trade disputes have come into the public arena very quickly and may just as quickly fizzle or become catalysts for a global trade war," says David Rish, president of global trade management for Livingston International. "There is tension even between close partners. This does not mean that trade will end or borders will shut down, but it does mean that the status quo has changed for the foreseeable future.
"However, there is a path forward by analyzing one's supply chain, creating options and what-if scenarios and running financial calculations with regard to duty impact," he says. "Trade uncertainty does not have to be fatally disruptive to one's business."
'An End-to-End Solution'
As the leading North American company focused on customs brokerage and compliance, Livingston International offers a number of freight forwarding and international trade consulting services that put its clients on the path forward.
The company's freight forwarding services including acting as a non-vessel operating common carrier (NVOCC) for ocean freight, as well as providing air freight and ground transportation services. Livingston International's client include small and medium-sized companies as well as large multinational corporations.
Headquartered in Chicago, Livingston International also operates regional air/sea hubs in Los Angeles, New York City, Chicago, New Orleans, as well as numerous cities in Canada including Toronto, Montreal and Vancouver. Livingston has staff located at more than 125 border points, seaports, airports and other strategic locations in North America, Europe and the Far East.