This article was originally published in the Journal of Commerce on Sept. 21, 2018.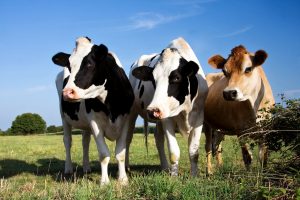 By Candace Sider, Vice President of Government & Regulatory Affairs, North America, Livingston International
"It always comes back to cheese, doesn't it?"
So commented former Canadian Cabinet Minister Tony Clement in June 2017 when Canada's soon-to-be implemented free trade deal with Europe was suddenly under unexpected opposition from European officials.
Those officials felt Canada's approach to allocating the additional 18,000 tonnes of European cheese that would enter the Canadian market under the Comprehensive Economic & Trade Agreement (CETA) wasn't up to the spirit of the agreement.
It was the second time dairy had created a row between the parties, the first being opposition from leaders of a Belgian province in which dairy was a key sector. Interestingly, a recent CBC reportnoted that Canada had permitted 5,333 tons of European cheese to be imported in its first year, but as of the first week of September 2018, only 1,820,652 kg of cheese (or just over one-third of the total allotment) has arrived in Canada.
Not coincidentally, access to Canada's dairy market had also been a point of contention in negotiations for the now-defunct Trans-Pacific Partnership and its successor, the Comprehensive & Progressive Agreement for Trans-Pacific Partnership (CPTPP), which is soon to be implemented by Canada and 10 other Pacific Rim nations.
Mr. Clement's comment continues to ring true in the ongoing negotiations between the U.S. and Canada over the terms of a new NAFTA.
In fact, the dairy dispute has become a not-so-unexpected red herring in talks between Ottawa and Washington.
Since the 1960s, Canada has maintained a complex supply-management system for its dairy sector that sets out strict production quotas indexed against demand, and that place severe restrictions on dairy imports. Those products that fall outside the import quotas face tariffs at a rate of almost 300% in some cases.
As noted above, those restrictions have been slightly relaxed through recent trade agreements, such as CETA and the CPTPP, and Washington would like to see them further relaxed to allow U.S. producers to compete in the Canadian market.