This article was originally published in Global Trade Magazine on Feb. 16, 2019.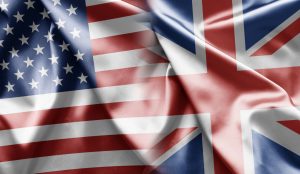 By Mike Wilder, Vice-President, Managed Services at Livingston International & Gavin Everson, Senior Consultant, Global Trade Management at Livingston International
It seems the aspirations of the pro-Brexit camp have been put in a rather uncomfortable place, which may restrict the degree to which the UK can take advantage of its upcoming independence from the European Union.
As many will recall, much of the impetus behind the Brexit movement was to break Britain free from the shackles of EU regulatory policies and the multilateral system of negotiating agreements through Brussels, rather than London. The "Vote Leave" movement felt the UK would be better off negotiating trade deals on its own, emphasizing the value of a bilateral UK-U.S. trade deal.
No Backstop, No Deal
Yet, precisely how successful negotiations between London and Washington might be has become a very open question. During a recent visit to Washington by Irish Deputy Prime Minister, Simon Coveney, members of U.S. Congress stressed unequivocally that any Brexit deal between the UK and EU must include an open border between Northern Ireland and the Irish Republic. The members of Congress – which include Richard Neal, a Democrat who chairs the House Ways & Means Committee that will oversee any future U.S.-UK deal – believe a hard Brexit that establishes a hard border would jeopardize the peace process set out in the Good Friday Agreement of 1998 and, therefore, would be unacceptable. House Democrat Brendan Boyle, a member of the Friends of Ireland caucus, even went so far as to introduce a resolution in the House to oppose any reestablishment of a hard border.
Britain's parliament recently rejected a proposed Brexit plan that would have included a backstop to maintain a soft Irish border in the event the UK and EU were unable to come to an agreement on the terms of trade in the post-Brexit transition period. British Prime Minister Theresa May is now in discussions with EU officials to receive assurances in writing that the backstop would be only a temporary measure, so that she may ease the concerns of pro-Brexiters who see the backstop as a mechanism to bind UK customs policy and processes with those of Brussels.