This article was originally published in Global Trade Magazine on November 8, 2018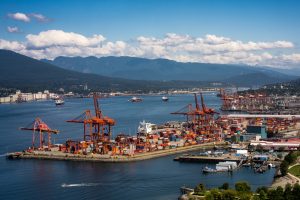 By Cora Di Pietro, Vice President of Global Trade Consulting
There's been much ado in Ottawa as of late regarding the promotion of free-trade ideals and the pursuit of a globalist agenda in economics.
The recent handshake agreement on a rebranded United States-Mexico-Canada Agreement (USMCA) has understandably been the preeminent focus of business and political observers. But setting aside momentarily that historic détente in Can-Am relations, there's been a great deal of work taking place in Ottawa to establish the conditions that will enable and empower not just globalism but genuine trade diversification.
Most Canadian businesses – particularly those for which trade across the 49th parallel is integral to their livelihood – have been alarmed by how quickly trade relations between Canada and the U.S. have regressed over the past 18 months, and how closely the USMCA negotiations came to leaving Canada without a free trade agreement with the U.S.
And yet, it was with little fanfare that Canada's Parliament recently gave royal ascent (the last step in the ratification process) to the Comprehensive & Progressive Agreement for Trans-Pacific Partnership or CPTPP. For the uninitiated, the CPTPP is a multilateral free trade agreement involving 11 Pacific Rim countries. Originally, the agreement (then dubbed the Trans-Pacific Partnership) was a 12-nation pact that included the United States. However, U.S. President Donald Trump withdrew from the agreement via executive order on his third day in office.
Fearing the proliferation of protectionism and looking to solidify strength in numbers in Asia against China's rising hegemony, the remaining members of the TPP relaunched trade talks in a rather expeditious manner in 2017. One year later, not only have those talks concluded, but also the required six signatory countries formally ratified the agreement, allowing entry into force on December 30, 2018.
For Canada, participation in the CPTPP represents a further bet on multilateral trade and the pursuit of a free trade agenda that is meant not only to provide greater import/export options for Canadian businesses, but to reduce Canada's dependence on trade with the United States. That agenda has reasonably been pursued with increased vigor given Washington's hyper focus on Buy American trade policies, bi-lateral trade, and the elimination of trade deficits.