This article was originally published on May 7, 2018 in the Journal of Commerce.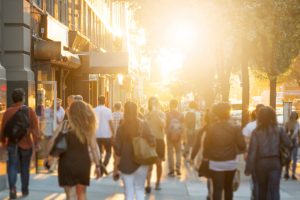 By Mike Wilder, Vice-President, Managed Services, Livingston International
May is slated to be a banner month for US trade policy.
A list of key US trading partners will learn whether or not they will continue to be exempted from steel and aluminum tariffs. Among them will be the European Union, which has recently found itself a target of Washington for maintaining a lopsided trade relationship. In addition, the US will continue to forge ahead with trade talks with China and Japan, both of which are currently pursuing participation in their own multilateral accords.
But the trade news for which most businesses will be on heightened alert will be that of NAFTA. Finding mutually agreeable terms for the beleaguered trade deal has become a challenging task for those involved. Recent weeks have witnessed feverish effort to conclude the talks before the clock runs out on having the current Congress approve it. To help hasten the process, Washington has made Canada's and Mexico's exemption from steel and aluminum tariffs contingent on a successful conclusion of the NAFTA talks.
Why a Delay in Concluding the NAFTA Talks is Cold Comfort
United States Trade Representative Robert Lighthizer recently stated that if a deal isn't reached within the month, the talks will likely have to be shelved until 2019. That might appear cause for rejoice among those businesses who have a vested interested in seeing NAFTA unharmed. But short of having the US immediately withdraw from the trade pact, delaying talks to 2019 is actually a worst-case scenario.
Those who capitalize on NAFTA do so by leveraging the cost efficiencies associated with making investments in more than one market. This is achieved by setting up manufacturing plants or distribution centers in other NAFTA countries, establishing partnerships with vendors and/or suppliers in other countries and finding the most cost-effective transportation routes.
Those who invest time and money into continental supply chains do so with the understanding that the return on their investment will be significant but won't happen until a fair amount of time has elapsed. No business will take the risk of making such long-term investments if there is a possibility the exemption of tariffs they enjoy under NAFTA will be withdrawn suddenly.