It's a role characterized by high stress, long hours, and sudden adaptation to changes
This article was originally published in Global Trade Magazine on Oct. 8, 2018.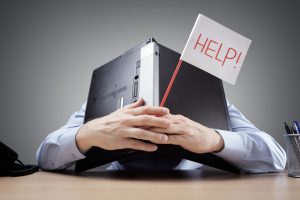 By Bernie Hart, Vice-President, Sales, Global Trade Management, Livingston International
In every organization—business, political, social, household—there is what's often described as an unsung hero; an individual who plays a pivotal role but is often overlooked or uncelebrated. Within global organizations engaged in international trade, perhaps one of the most under-celebrated and under-appreciated is the compliance manager.
For the uninitiated, a trade compliance manager is someone who deals with the legal, regulatory, and administrative aspects of importing/exporting goods into a specific country or trade zone. The compliance manager's goals are: to certify goods are being brought into a country in a manner that is compliant with the laws and regulations of the land; to ensure goods are being imported in the most cost-effective manner, leveraging preferential duties under trade agreements; to identify and mitigate risks associated with non-compliance to prevent unnecessary (and significant) penalties; and, to prepare for customs/government audits. In short, they are responsible not only for saving and protecting millions of dollars in international-related transactions, but also for protecting the reputations and good standing of the corporations they represent.
If that sounds straightforward, it's anything but. It involves dealing with hundreds of potential classification codes across multiple geographies, each with their own regulatory and customs processing systems, the role is characterized by high stress, long hours, frequent and sudden adaptation to changes in the processes of external agencies, and a requirement to update one's knowledge constantly.
In my role, I have the opportunity to meet regularly with compliance specialists. Many of them impart to me their daily stresses, emerging pressures and the changing nature of their role. That role has evolved rapidly in recent years from one that was primarily administrative in nature to one that is strategic and forward-thinking. But that evolution has resulted in added responsibilities and expectations without relief from the demands of day-to-day compliance matters.