This article was originally published in Global Trade Magazine on February 14, 2017.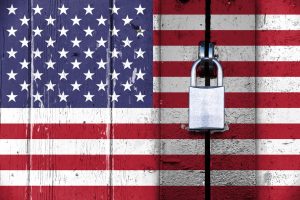 By David Rish, President, Global Trade Management
When US President Donald Trump took the podium at the World Economic Forum in Davos, Switzerland in January, he brought with him a clear and unambiguous message: "America first does not mean America alone." The president used the forum – a gathering of the world's elite business and state leaders – to declare unequivocally that America is "open for business" and that there is no better time to invest.
That message and its timing wasn't a coincidence. It was a response to an organic and gradual shift in US-global relations that finds the US increasingly isolated. It isn't so much that there's a growing anti-American sentiment. Rather, specific nations and trading blocs are simply hedging their bets in response to what appears to be a growing desire by Washington to recreate the trade landscape.
To understand this, we have to consider that at the outset of 2017, things were looking rather tumultuous for the world of trade and trade agreements. Protectionism appeared to be spreading rapidly across the industrialized world in the form of the UK's Brexit from the European Union, anti-trade rhetoric from a soon-to-be inaugurated US president and strong prospects for free-trade detractors to win upcoming elections in France and Germany. In short, trade protectionism seemed to be a rapidly growing global phenomenon; not an American one.
As it turned out, many of the protectionist movements taking place around the world were primarily restricted to a disenfranchised subset of the population. The idea of tossing internationalism into the waste bin to retreat into isolation quickly fell out of vogue with the majority of voters. In the end, a pro-trade and centrist president took the helm of France's Elysée Palace and Angela Merkel's Christian Democratic Union maintained its hold on power in the Bundestag, albeit with a slightly less secure grip.