This article referencing Livingston International's poll on attitudes toward NAFTA originally appeared in Global Risk Insights on Oct. 17, 2017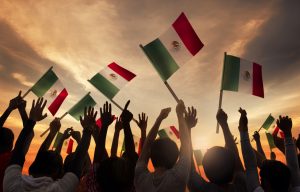 By Samuel Schofield
Representatives of Canada, Mexico and the United States recently concluded in a fourth round of negotiations to revise the North American Free Trade Agreement (NAFTA), created in 1994. Negotiations began in late summer in Washington, D.C. and negotiators have signaled that talks will likely continue into 2018. However, mid-2018 presidential elections in Mexico and congressional elections in the United States could have a greater impact on NAFTA's future.  
President Donald J. Trump swept into office with very public criticisms of NAFTA and other trade deals. He has threatened to withdraw from NAFTA as recently as this month, even with  negotiations underway. His grievances center on NAFTA being unfair to US workers, especially manufacturers and small businesses, as well as the current US trade deficit with Mexico, which stands at around $64 billion.
His administration has also made several demands that complicate negotiations, including raising the US-made auto parts requirement, from the current 62.5% to 85%. Additionally, they have proposed eliminating NAFTA's Chapter 19 dispute settlement mechanism, which allows companies to appeal trade decisions by domestic courts through an independent panel. Canada and Mexico strongly oppose each of these demands.
Amid the rhetoric, it is easy to overlook the fact that political forces in the US and Mexico are likely to be at least as significant as Trump. Mexico has a general election in July 2018 and the United States has congressional elections in November of that year. These elections generate a range of political scenarios, some favorable, but some leading to more polarization between the US and Mexico.