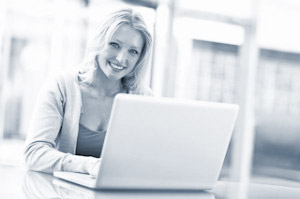 Whether you're just ramping up your cross-border shipping or you're an experienced importer/exporter concerned about a customs audit, Livingston's online seminar series covers all the bases.
Expert customs brokerage knowledge and support
We offer everything from entry-level sessions to help get newcomers up to speed on customs and trade regulations, to more advanced sessions to keep experienced trade professionals up to date on the latest customs programs and global trade regulations and requirements. Take a look at our upcoming sessions and register for one today:
Please check back often as this page is updated throughout the year. Contact us at seminars@livingstonintl.com.
---
2017 Upcoming Webinars:
The Basics: NAFTA Risk & Compliance

Wednesday March 15, 2017
1:00 PM EST
Cost: Free
Duration: 1.5 hours

Since coming into force in 1994, trade among the three NAFTA nations has more than tripled, reaching over US$900 billion. There's no question that NAFTA has boosted trade and facilitated the steady flow of goods across North American borders. However, like with any other free trade agreement, in order to truly benefit from it, you need to understand its requirements and guidelines.
This webinar will provide an overview of NAFTA, debunk some common myths, and discuss best practices to mitigate risks and stay compliant.
The Basics: Importing to Mexico

Wednesday March 22, 2017
1:00 PM EST
Cost: Free
Duration: 1.5 hours

By Mexican law, only Mexican Customs Brokers can clear products through Mexican Customs. This means that all Commercial imports into Mexico, both temporary or permanent, must be executed by a qualified and authorized Mexican Customs Broker.
Make sure you're ready to adjust your processes to maintain compliance with Mexican customs regulations. Attend this webinar to gain knowledge and insight into the complexities of importing to Mexico. Learn about the key considerations when shipping, storing, and clearing goods into Mexico.
---
A leading voice for the customs brokerage industry for more than 70 years, Livingston has long-standing, cooperative relationships with customs authorities in the U.S. and Canada and extensive experience helping companies of all sizes move their goods across international borders. We've leveraged this experience and these relationships to create our educational webinar series, where our well-respected customs and global trade compliance experts offer their guidance on topics ranging from understanding Incoterms and export compliance, to managing NAFTA risk and preparing for a customs audit.
Follow our targeted sessions and we'll help you get up to speed fast, update you on regulatory changes and keep your teams educated on vital customs and international trade concerns, ensuring you're always at the top of your game.
Sign up for a Livingston webinar today!