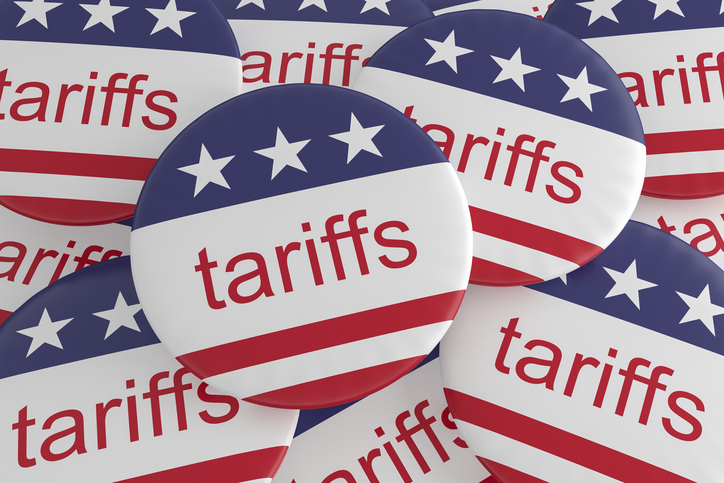 On June 15, 2018, the Office of the United States Trade Representative (USTR) released a list of products imported from China that will be subject to additional tariffs as part of the U.S. response to China's unfair trade practices related... Read more >
Under the terms of the 2006 Softwood Lumber Agreement (SLA), the trigger for a reduction in the export tax rate for Canadian softwood products going to the United States will not change in the upcoming month. Continuing through the month... Read more >
Fully loaded containers into the L.A. port rose 69 percent in March when contrasted with the previous month, according to Bloomberg. And in Long Beach, imports rose 55 percent compared to February, the largest growth rate measured in 20 years.
Paul J. Diamond, Canada, Import Compliance Mgr., Global Governance On March 31, 2015, Canada Border Services Agency (CBSA) published their updated policy addressing the post importation increase in the value of imported goods. The obligation to account for the increase... Read more >
Although China is among the world's leaders in economic growth, few Canadian companies say they use the form of currency when trading with companies from the globe's most-populous nation, a new survey reveals.
The U.S. Department of Agriculture's (USDA's) Agricultural Marketing Service (AMS) will be increasing the Honey Packers and Importers Research and Promotion Order assessment fee from $0.01 per pound to $0.015 per pound on honey and honey products, over a two-year... Read more >
On April 21, 2015, Finance Minister, Joe Oliver tabled the Government of Canada's 2015 Federal Budget in the House of Commons. This year's budget continues to reinforce the Government's messaging on skills training, job creation, countering terrorism, infrastructure and an... Read more >
Count the Consumer Electronics Association (CEA) as the latest group to encourage swift action on Trade Promotion Authority (TPA).
CBSA has published Customs Notice CN15-013, advising of the changes to its pre-clearance program. Transport Canada has made changes to the appendix G program for the commercial importation of new Canadian compliant vehicles, effective April 20th, 2015. Overview Transport Canada's... Read more >
On Friday, April 10th, the United States Department of Agriculture (USDA) Animal and Plant Health Inspection Service (APHIS) Veterinary Services (VS) announced they were temporarily prohibiting the importation of poultry, commercial birds, other types of birds (research and performing), ratites,... Read more >
Budgets are presented on proposed revenues and spending for a financial year that is passed by the legislature and presented by the Finance Minister. The two basic elements of any budget are the revenues and expenses. In the case of... Read more >