Managing global trade anxiety through experience, expertise and versatility
Livingston International was profiled in a feature story in Transportation & Logistics International magazine. This online edition of the article was originally published on June 7, 2017.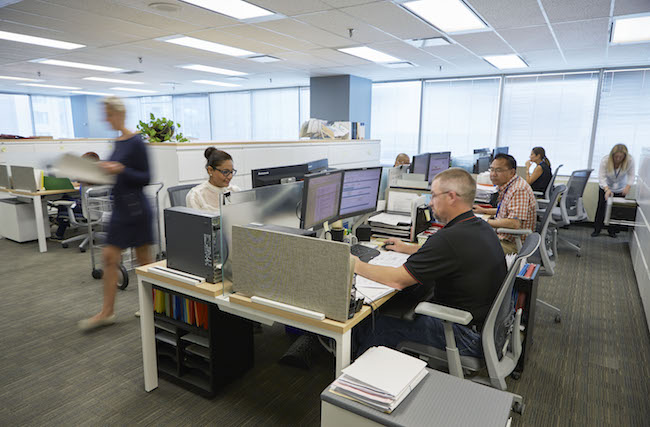 By Tim O'Connor
This past year has seen the United Kingdom choose to exit the European Union and a free trade opponent ascend to the office of the United States presidency. With nationalistic sentiments on the rise, this is understandably a worrying time for companies that depend on the flow of goods and materials between borders. "More of the [uncertainty] has landed on the USA doorstep with the change in administration," says Mike Meierkort, president of international freight and transportation services for Livingston International. "That's created a lot of anxiety and questions around the world as it relates to global trade."
Businesses are increasingly turning to customs experts such Livingston to navigate policy changes that could upend longstanding trade norms. "Every tweet has turned into an opportunity for us," CEO Dan McHugh says. "Every time the president says anything about international trade our phone rings."
Livingston's job is to mitigate risk factors from the escalating lumber trade dispute between the United States and Canada to the uncertainty over the future of NAFTA and other trade agreements. "If you are well positioned with a good platform, good people and a good cost base, you weather those things," McHugh says.
Full Service
McHugh has been moving cargo his entire 35-year professional career, from container shipping to third-party logistics to aviation and express deliveries. The commonality across all those fields is that someone had to complete all the regulatory, legal and fiduciary work when exporting goods.
For many years, McHugh knew Livingston as the go-to provider of customs and import/export management. So he was asked to take over as CEO earlier this year he saw it as a great opportunity to make an impact in the field. "[Livingston's] reputation is we're a real trusted advisor and partner in our core businesses of brokerage and managed services," McHugh says.