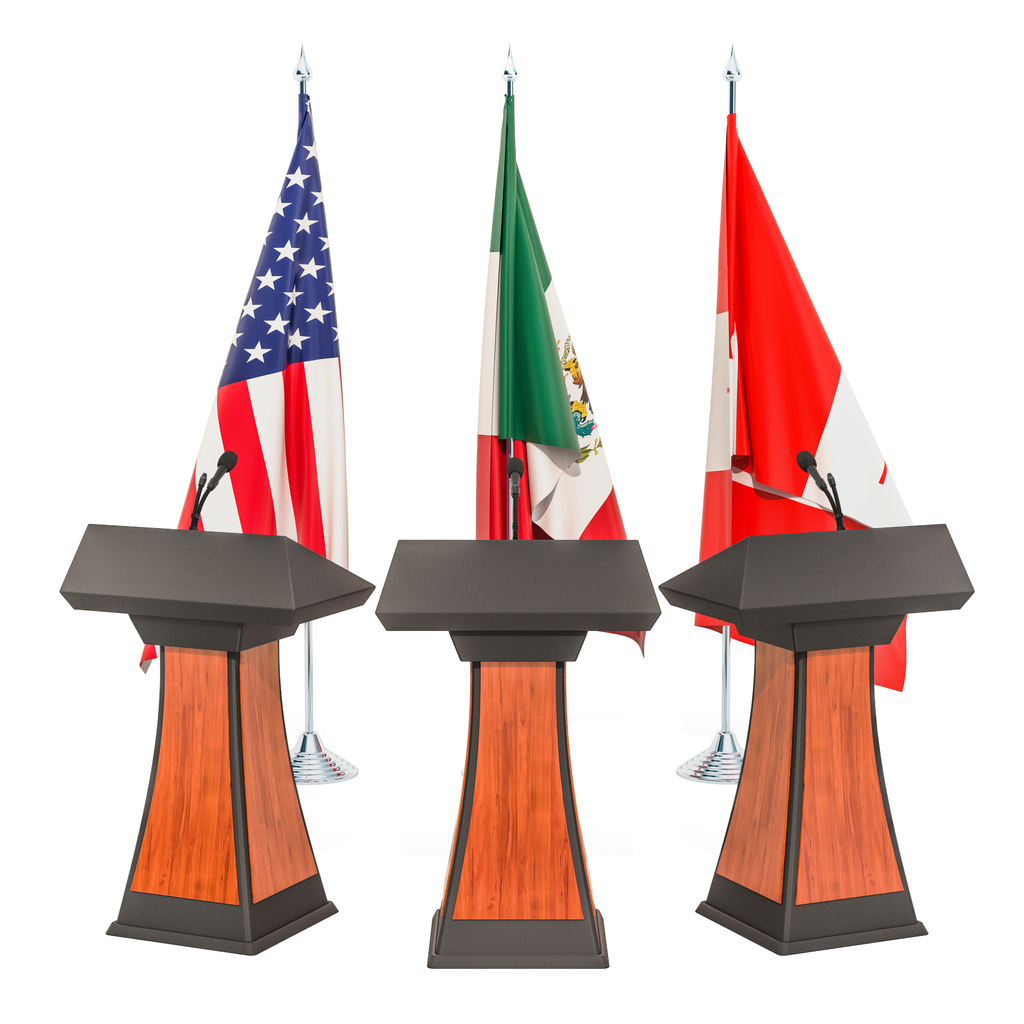 April 28, 2020 – The U.S. Trade Representative (USTR) announced the United States–Mexico–Canada Agreement's (USMCA's) enter into force date will be July 1, 2020. The USTR notified Congress that Canada and Mexico have taken measures necessary to comply with their... Read more >
In one recent study, shippers - soon to be subject to price increases on railways - ripped rail-based intermodal freight service in the U.S. and Canada.
U.S. Customs and Border Protection (CBP) has released a list of the Federal Holidays scheduled for the 2015 calendar year. This posting identifies the exact date for the Federal Holidays noted in Title 19 Code of Federal Regulations (CFR) 101.6... Read more >
One economics expert wrote in an editorial that Congress has the power to stop future longshore slowdowns and lockout threats, as a dock workers' union and management remain without a contract on the West Coast.
On December 8, 2014, the Canadian International Trade Tribunal (CITT) advised that they are initiating a preliminary injury inquiry to determine whether the alleged injurious dumping and subsidizing of photovoltaic modules and laminates originating in or exported from the People's... Read more >
U.S. Customs and Border Protection (CBP) has issued notice of their antidumping duty (AD) and countervailing duty (CVD) enforcement highlights for the Fiscal Year (FY) 2014. CBP collected $508.5 million dollars in AD/CVD cash deposits in FY 2014, an increase... Read more >
The Canada Border Services Agency (CBSA) initiated investigations on December 5, 2014 on the alleged dumping and subsidizing of certain photovoltaic modules and laminates in or exported from the People's Republic of China. The investigations follow a complaint filed by... Read more >
The Canada-Korea Free Trade Agreement (CKFTA) will be implemented on January 1st, 2015. The free trade agreement will essentially eliminate the customs duties on all imports from Korea, either immediately upon implementation of the agreement, or through a tariff phase-out.... Read more >
Candace Sider, Director Regulatory Affairs, Canada I recently attended The International Federation of Customs Brokers Associations (IFCBA) World Customs Broker conference in Seoul, Korea where I was elected to be a Managing Director, representing Canada on the IFCBA Board of... Read more >
Canada Border Services Agency (CBSA) recently announced changes to the CBSA's sealing requirements for conveyances and containers that have been authorized to move inland to a sufferance warehouse. Customs Notice 14-009 advises of changes to the sealing of conveyances and... Read more >
Angela Parkin, Manager, Trade Compliance Today I'd like to wrap up our five-part series on CETA by taking a look at how CETA and the North American Free Trade Agreement (NAFTA) will affect each other once CETA comes into effect. I'll... Read more >