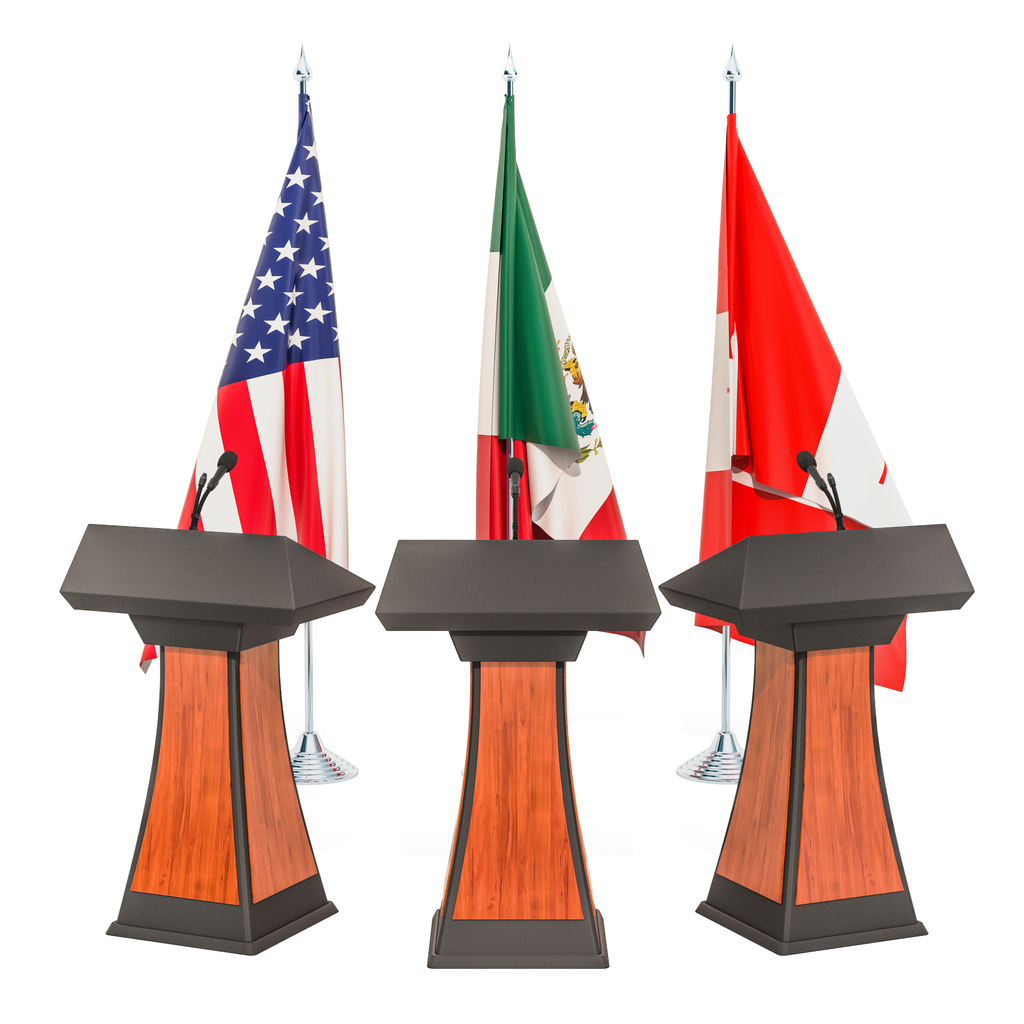 April 28, 2020 – The U.S. Trade Representative (USTR) announced the United States–Mexico–Canada Agreement's (USMCA's) enter into force date will be July 1, 2020. The USTR notified Congress that Canada and Mexico have taken measures necessary to comply with their... Read more >
U.S. President Obama announced he is taking steps to end the US' outdated approach with Cuba, promoting change that is consistent with U.S. support for the Cuban people and in line with U.S. national security interests. Major elements of the... Read more >
U.S. Customs and Border Protection (CBP) has announced they have launched a Border Wait Time app making it easier for travelers to plan their trip across the border. The app provides estimated wait times and open lane status at land... Read more >
As the Panama Canal improvements come closer to completion, another plan Northwest of the canal is set to become the largest infrastructure project in Latin America, and a new option for shippers looking for quick passage between the Caribbean and... Read more >
On December 16, 2014, the Canadian International Trade Tribunal (CITT) advised that they are conducting expiry proceedings concerning the dumping of greenhouse bell peppers originating in or exported from the Netherlands. The subject goods are described as greenhouse bell peppers... Read more >
The world's longest direct link rail journey recently ended after a train from the coastal Chinese city of Yiwu completed a journey to Madrid, Spain that spanned over 8,000 miles.
Seven months of West Coast dockworker contract negotiations may be winding down following a union caucus and the back-and-forth discussions of a potential offer. The International Longshore and Warehouse Union (ILWU) is currently waiting for the Pacific Maritime Association (PMA)... Read more >
In one recent study, shippers - soon to be subject to price increases on railways - ripped rail-based intermodal freight service in the U.S. and Canada.
U.S. Customs and Border Protection (CBP) has released a list of the Federal Holidays scheduled for the 2015 calendar year. This posting identifies the exact date for the Federal Holidays noted in Title 19 Code of Federal Regulations (CFR) 101.6... Read more >
One economics expert wrote in an editorial that Congress has the power to stop future longshore slowdowns and lockout threats, as a dock workers' union and management remain without a contract on the West Coast.
On December 8, 2014, the Canadian International Trade Tribunal (CITT) advised that they are initiating a preliminary injury inquiry to determine whether the alleged injurious dumping and subsidizing of photovoltaic modules and laminates originating in or exported from the People's... Read more >