This article was originally published in Global Trade Magazine on May 27, 2019.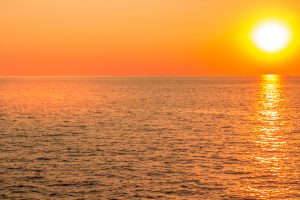 By Cora Di Pietro, Vice President, Global Trade Consulting 
Those who have been closely following the saga of revamped free trade in North America will know well that the fate of the United States-Canada-Mexico Agreement (USMCA) could very well be decided on the degree to which lawmakers are able to suspend their cynicism over labor reforms in Mexico to buy into the labor-enforcement provisions set out in the agreement.
Democrats in Congress want to see labor-enforcement provisions within the USMCA made stronger, clearer and part of the actual agreement (as opposed to a side letter). Their demands stem from the fear the USMCA will do little to curb the flight of manufacturing jobs from the United States and into Mexico where workers are paid less and there are fewer regulations with which to contend.
These concerns are fair and warranted, but both Mexico and Canada have unequivocally stated they do not intend to reopen negotiations. Mexico in particular, which just recently passed a labor reform bill that will allow workers to vote on unions and their labor contracts via secret ballot, has said no further concessions will be made.
All three parties have dug in their heels, making ratification of the USMCA seem unlikely in the near term. And yet the agreement's ratification is crucial to the ongoing prosperity of all three countries' economies and to North America's status as the world's largest trading bloc. Failure to ratify the USMCA won't simply mean that free trade will revert back to NAFTA. The president has stated repeatedly that if the USMCA isn't ratified, he will unilaterally withdraw from NAFTA, pitting himself against lawmakers in Congress and putting the future of free trade in North America in jeopardy.
Sunset can brighten gloomy outlook
While each party presents a valid position, digging in on labor provisions (and, more peripherally, environmental ones) that prolong trade uncertainty in the largest trading bloc in the world is entirely unnecessary.
There are valid mechanisms in place that Democrats can use to ensure the enacted labor reforms are enforced and that Mexico is holding up its end of the bargain with respect to labor practices.
When the USMCA was signed in November 2018, it included a sunset clause that had been a source of tension and controversy during the negotiation period. The purpose of the clause was to force the parties to revisit the deal periodically to ensure it is working as it should for all involved. In its final iteration, the clause would see the USMCA automatically terminated 16 years after its implementation. However, six years after implementation, a joint review of the agreement would take place, at which time the parties could unanimously choose to extend the sunset period to 16 years from the six-year review, with another joint review to follow six years later. Failure to achieve unanimity at any six-year interval would require additional reviews to take place each year thereafter until the initial 16-year period concludes or until a consensus is reached on how to address the complainant party's concerns.