Daniel J. McHugh
Chief Executive Officer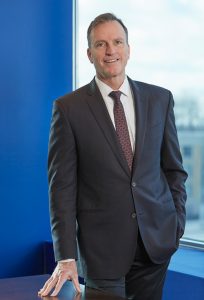 Prior to joining Livingston, Dan served for six years as CEO at Southern Air Inc., a major U.S. cargo airline servicing DHL, the Department of Defense and other leading global airlines. During his tenure at Southern Air, Dan led widespread transformation across the organization, resulting in a successful sale of the company in April 2016.
His success at Southern Air followed an extensive track record of achievement at DHL Express Asia, where he served as CEO and played a critical role in driving significant growth in revenue, EBITDA and cash flow, while also making wide-ranging process improvements.
Mr. McHugh spent 26 years in the international container shipping and logistics industry prior to his tenure at DHL, during which time he worked for both American President Lines (APL) and Sealand Service. At APL, he became a founding member of APC Logistics where he developed customer solutions that stretched across APC group of companies. At both companies, he held a broad portfolio of roles, including general management, sales and marketing, technology, business-process development, customer service, e-commerce and general management of large divisions.
Dan places significant emphasis on driving business-unit integration, drawing on prior successes in his career in the development of effective and holistic customer solutions through cross-selling strategies.
He is a firm believer in the value of empowering associates to make decisions that enhance client experience and lead to greater client acquisition and retention. He also strives to communicate with associates across the organization as often as possible to offer direction, motivation and transparency.
Dan holds a Bachelor of Science in Business, as well as in English Literature, from Loras College in Dubuque Iowa and an MBA from Duke University's Fuqua School of Business.