Michael Meierkort
President, International Freight and Transportation Solutions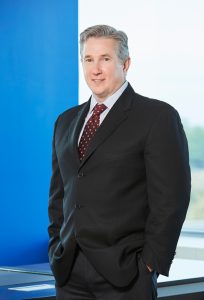 Michael Meierkort joined Livingston as President, International Freight and Transportation Solutions in August, 2016, responsible for the strategic growth and management of Livingston's freight offering. Michael was appointed to broaden the exposure of Livingston's freight offering as a valuable resource for organizations looking for end-to-end supply-chain solution and to highlight Livingston's ability to serve as a strategic business partner to global businesses.
Michael has extensive experience and knowledge in international and domestic supply chain management and freight forwarding as well as a proven record of success in highly competitive industries. His leadership spans the globe and has built on his ability to evaluate operations and market opportunities. He has led growth in several markets globally and across various cultures, implementing full service offerings and growing business organically.
Prior to joining Livingston, Michael worked at Vanguard Logistics Services where he was Regional Managing Director, North America responsible for the commercial and operational business of 700 staff across 16 offices. Prior to that, Michael spent several years with Panalpina World Transport in executive positions, the most recent of which was Managing Director, Kingdom of Saudi Arabia and Bahrain. In this role, he led the Bahrain and Saudi Arabia organization of Panalpina across air/ocean forwarding, project forwarding, logistics and supply chain management. He has also held positions with JAS Forwarding as Vice President, Ocean Services and Exel Global Logistics as Vice President, Seafreight – Americas.
Michael is a graduate of Southern Illinois University and later achieved Executive Scholar from the Kellogg School of Management in Evanston, Illinois.