Brian Henderson
Chief Legal Officer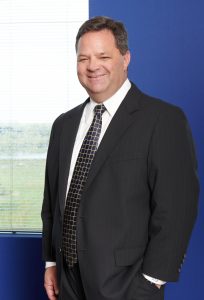 Brian Henderson was appointed to lead all aspects of Livingston International's strategic planning, mergers and acquisitions, and integration activities in 2012. Brian is based in Dulles, Virginia. Brian joined Livingston through the acquisition of the customs and trade compliance services business of JPMorgan Chase Bank, N.A., formerly known as Vastera, in April 2012. With that business for over 10 years, Brian served in various senior leadership roles, including chief counsel and executive director.
He was instrumental in leading growth in many aspects of the business. Prior to joining Vastera, Brian practiced corporate law with prestigious law firms in Washington, D.C., representing clients in various start-up, technology and high-growth companies, issuers and underwriters, and venture capital investment funds.
Brian holds a juris doctor degree in law from the University of Virginia School of Law as well as a BS in business administration, with an emphasis in accounting, from California Polytechnic State University.