Art Mesher
Vice-Chairman and Executive Director
Livingston Board of Directors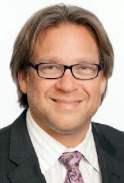 On December 1, 2016, John Clancey, Chairman of the Board for Livingston International announced that Art Mesher, a member of the Board, would assume a leadership role as the Board's Vice-Chairman and Executive Director.
Art was selected as the Council of Supply Chain Management Professional's (CSCMP) 2008 Distinguished Service Award recipient, is a pioneer in harnessing the integration of business communities and is considered one of the founders of SaaS networks and cloud computing.  Art is Chairman of the Board of The Core Group and Versapay Corporation. He also sits on the Boards of Directors of Absolute Software and Nulogy Corp.
Up until late 2013, Art was the CEO and Chairman of the Board of The Descartes Systems Group Inc.  Descartes was awarded Best Canadian Corporation (from Canadian Business magazine) and Best Business Turnaround (International Business Awards) in 2006, along with winning one of Canada's 10 Most Admired Corporate Cultures (from Waterstone Human Capital) in 2012.  In 1997, Art also launched the Integrated Logistics Strategies Services practice at Gartner Group Inc., a leading technology research and advisory firm, and built it into one of the premiere advisors to global corporations.