Date

September 13, 2017

Time

11:00 AM EDT

Cost

Free

Duration

1.5 hours
Webinar Description
Controlling and tracking exports is increasingly important in an era of intense security and quick global trade exchanges. How does your company measure up in meeting licensing determination in a generation of enforced export documentation requirements?
Alan Leggett and Jayachand Pachakkil will provide an overview of the current EU/Member state Harmonized System (HS) codes and Export Control Classification regulations which affect businesses operating in the EU or exporting with jurisdiction outside of the EU. They will also brief you on potential BREXIT classification changes.
Specifically, our experts will recommend approaches to classifying goods in accordance with legislation requirements and will share best practices and obligations in maintaining a solid compliance program for your organization.
A breakdown of talking points:
non EU and EU HS/Export Classification regimes
licensing policies and determination
export documentation requirements and applications
You won't want to miss this interesting webinar and subsequent question period.
Who Should Attend?
Importers and exporters doing business with the EU, and those businesses who may be thinking about doing business with the EU.
Our Expert Speakers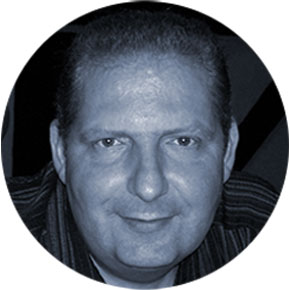 Alan Leggett
Senior Trade Management Consultant
Alan has had over 20 years' experience within the export and import compliance field, working in the Defense and Aerospace industries. He currently directly liaises with clients through assessments and audits, establishing gaps in Export and Import processes to create Audit and Assessment reports, Compliance Improvement Plans, Corrective Action Plans and on-site Training. He has broad experience in the U.S., EU and Asia Military and Commercial Export Compliance activities, including Anti-Bribery controls. His work within industry included the Governance, Audit and Training of staff across GE UK, relating to international trade and compliance. He has a detailed knowledge and understanding of export and import control regimes, laws and regulations across U.S, EU and Asia regions. Alan was very instrumental in producing new procedures and technology control plans, whilst at GE UK. Alan was responsible for the successful implementation and training to all of GE UK of a new company tool for all technology and proprietary transfers.
Prior to working at GE UK he worked as an Export Control Manager at Lockheed Martin UK Ltd. Alan managed the day-to-day operations to ensure export and import compliance was adhered to and was responsible for all licensing activities. In this capacity, he developed and implemented export trade and compliance policies. Alan was instrumental in developing and incorporating a company specific intangible Export Log, that enabled complete visibility for all electronic transfers that were made to overseas destinations to ensure regulatory compliance. Alan was commended for this work when audited by the UK Government. Whilst as Lockheed, Alan also received an Excellence award for trade and compliance work performed on PGSE for the Apache Helicopter (an Urgent Operational Requirement).
Alan has always taken lead responsibility with external and internal training whilst working within industry across the UK. This has involved extensive UK and US Export awareness training covering both Military and Commercial legislation.
Prior to working at Lockheed, Alan was a Procurement Engineer at what was then known as Matra Marconi Space Systems for nearly 10 years (now known as Airbus). Here, Alan learnt the importance and skills of the supplier chain industry, being responsible for the procurement of high reliability components for various space programs.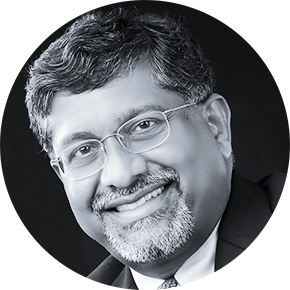 Jayachand Pachakkil
Senior Trade Management Consultant
In his role as Senior Consultant for Global Trade Consulting Services, JC has been delivering consulting engagements in the UK, Europe, Middle East, Asia, Australia and the Indian subcontinent for the past ten years.
JC has more than 25 years of experience in a variety of Supply Chain roles including Supply Chain Operations, Customs & Free Zone Operations, Procurement, Imports and Exports, Inventory Management and Consulting.
With particular expertise in the use of supply chain operations software and having led many implementation projects, JC has managed the training and skills development for several employees in the use of supply chain systems.
In his previous role as Middle East & Africa (MEA) Commercial Manager with one of the world's largest logistics and freight management service providers, JC was responsible for business development and managing new customer implementation. He also set up and managed the logistics and customs management operations in the Middle East for several multi-national clients in the high technology, home and personal care, fast moving consumer goods (FMCG) and retailing sectors.
JC holds degrees in Engineering and an MBA from the University of Western Australia. In 2007, JC completed a training program on U.S Export Administration Regulations conducted by the U.S. Bureau of Industry & Security in Seattle. He has also completed a course in Supply Chain Management by the Logistics Institute, Georgia Tech, and one in Materials Management at the National Academy of Indian Railways.
Don't miss out and register today!